Updated for 2018!
Each summer I look for fun, exciting and educational events for my kids to enjoy. Since I don't sign them up for an all-summer camp, I look for ways to create my own camp. This includes incorporating FREE family events and programs into our daily summer fun.
Summer camps can be very expensive and don't fit into everyone's budget. Even if you do a camp for one week, what do you do for the rest of the summer? There are so many fun and FREE activities your family can enjoy this summer that offer wonderful opportunities for growth and development. Although FREE movies are great and everyone loves a FREE concert in the park, but there are also many amazing programs that help prevent the "summer slide."
After attending events for the past several years and researching what else is available, I have come up with a list of FREE brain boosting summer programs, events and places to visit that the entire family will LOVE! As I find more programs throughout the summer, I will add them to this list so make sure you pin it and refer to frequently.
FREE Brain Boosting Summer Fun
Home Depot Kids Workshops
If you follow Mommy University on Facebook, then I am sure you have seen our pictures at the Home Depot Kids Workshops. I have been bringing my older son since he was 4 years old. Even though it says it starts at age 5, I have never had a problem bringing my kids (even my 3 year old). Home Depot Kids Workshops take place the first Saturday of every month from 9am-12pm. The workshop is great for building fine motor skills, increasing independence and sparking creativity.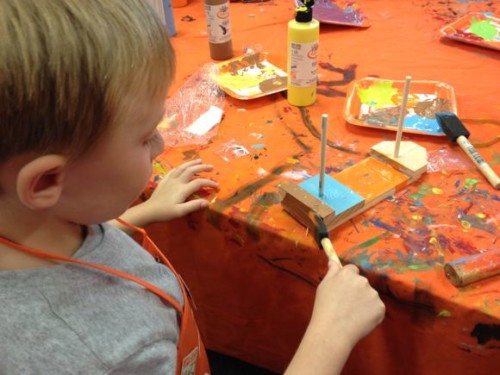 4-H Fairs
Each summer 4-H Fairs offer fun, exciting and educational experiences for families. Although there is a fair in almost every county, my personal favorite is the Somerset County 4-H Fair. Kids can learn about various animals, agriculture, horticulture and more! Admission to these events are usually FREE (with some exceptions); however, there is often a parking donation.
Free Movies
New Jersey offers endless opportunities for FREE family movie experiences. From Turtle Back Zoo to the beach to your local theatre to even an ice cream shop, there is an event and movie for everyone to enjoy! You can find a list of movies by clicking on the image below! For some ideas on fun activities to enjoy during an outdoor movie check out our post 5 Brain Boosting Activities for Outdoor Movies!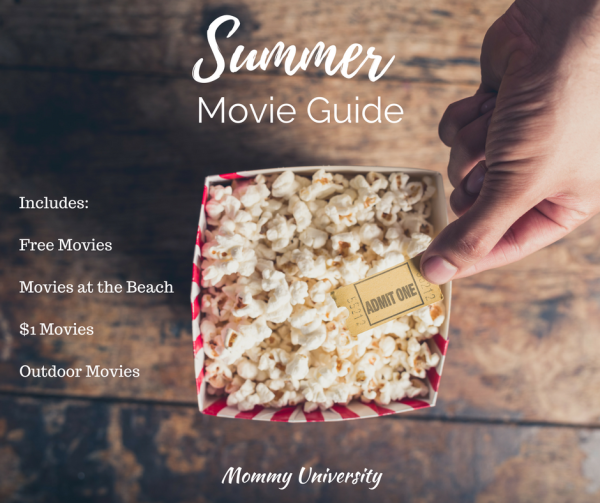 Free Crafts for Kids at Lakeshore Learning
Every Saturday from 11am-3pm at Lakeshore Learning stores, kids can enjoy a fun themed crafting experiences. This spring kids can make a variety of adorable crafts while building fine motor skills and sparking the imagination. Here are the crafts you can make this spring:
June 1: Explore the World Binoculars
June 8: Rockin' Robot
June 15: Father's Day Card
June 22: Sea Turtle
June 29: 4th of July Noisemaker
Barnes and Noble Story Time
Since my kids were babies I have taken them to the FREE story times at Barnes and Noble. Not only do kids get to enjoy a great story, they also sing songs and complete a fun activity. Most Barnes and Noble stores offer weekly story times so check your local schedule for more details. Special events also take place throughout the summer. In the past, we have enjoyed events focused on Frozen, Lego and Dr. Seuss!  If you need tips to encourage reading this summer check out our post!
Farmers Markets
In our article 10 Ways to Introduce Kids to Gardening, we mentioned how Farmers Markets are a great way to get kids excited about planting their own fruits and vegetables. Most Farmers Markets are free to attend and enjoy. They also offer great opportunities for learning as kids can talk to farmers, learn about healthy eating or even pet animals. Last summer, my boys learned all about how honey is made from a real beekeeper! Read more benefits of visiting a farmers market here.
Bank of America Museums On Us
On the first full weekend of every month, Bank of America card holders can enjoy FREE admission to museums all over the country. The Museums On Us program gives families access to amazing learning experiences that they otherwise may not have been able to afford. In NJ, families can visit Morris Museum, Liberty Science Center, Garden State Discovery Museum, Newark Museum, The Noyes Museum of Art of Stockton University, Wheaton Arts and Cultural Center, Montclair Art Museum and Aljira, a Center for Contemporary Art. If you want tips on how to visit museums for free, read our post!
Kids Bowl Free
When you sign your kids up at KidsBowlFree.com, they can enjoy 2 FREE games of bowling EVERY day for the ENTIRE summer! We enjoyed this program last year and have already taken advantage of it this year. Bowling is the perfect rainy day activity. It also helps boost gross motor and visual skills, enhance balance and coordination and promotes family bonding.
Waterloo Canal Heritage Days
My family started attending these events last summer, and my boys LOVED them! Waterloo Village, located in Stanhope, is a historic village that was a thriving town during the time of the Morris Canal. During Canal Heritage Days, visitors can tour various houses on the site as well as enjoy boat rides on the canal. It is a wonderful journey back in time!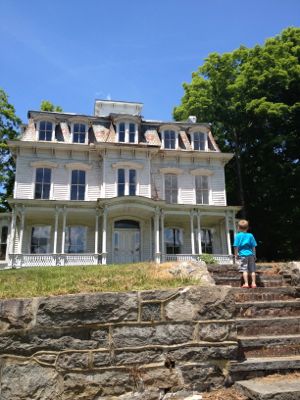 Summer Reading Programs
Reading over the summer is the best way to reduce academic regression. One way to encourage a love of reading is to participate in a summer reading program. There are so many programs to choose from this summer from your local library to TD Bank to Scholastic. I am sure there is a program your child will LOVE! Learn more about some unique summer reading programs here.
Cape May County Zoo
Zoos offer amazing developmental and academic benefits for kids. This summer families can explore Cape May County Zoo for FREE. In fact, this zoo is free all year long! It's a wonderful way to enhance vocabulary and introduce kids to the world of science!
Summer Nights on the Farm
One of my absolute favorite things to do in the summer is attend Donaldson Farm's Summer Nights on the Farm. This event takes place every Friday in the summer, and admission is FREE! Families can enjoy live music, play lawn games and visit with farm animals. You can bring a blanket and have a picnic on the grass or purchase the amazing homemade meals straight from the farm. Pony and hay rides are also available for a small fee. It's an event the entire family will love!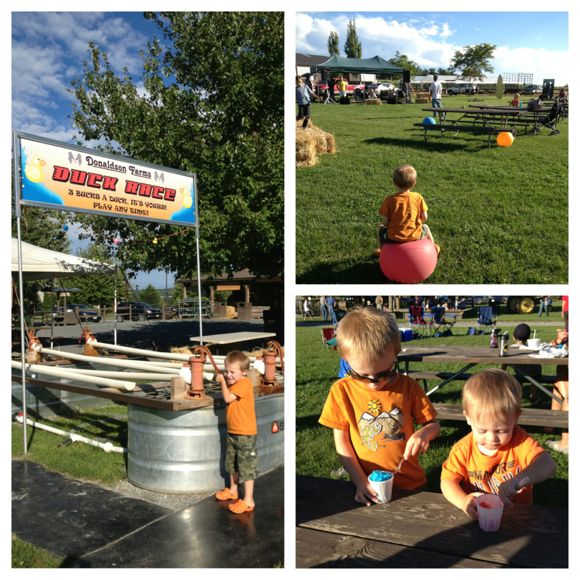 Nature ARTS with Montclair Art Museum
This summer, families can get crafty with the MAM Art Truck. This mobile studio allows kids (and adults) to create art projects while spending time outdoors. Each event takes place in the evening and is FREE. Check out the MAM website to find the fun places the Art Truck will be this summer!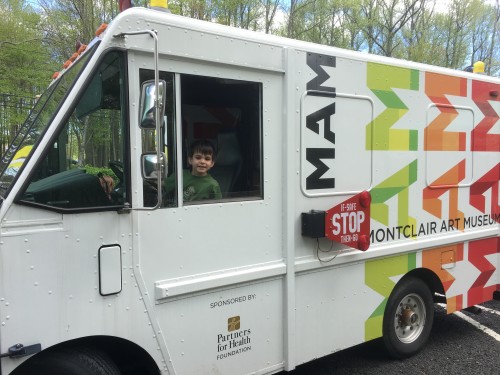 Firefly Festivals
This is something that I just recently heard of, and it sounds like so much fun. What says summer more than fireflies? On June 23 from 4pm – 9pm families can enjoy a fun day at Terhune Orchards full of entertainment, music, wagon rides and more! This event is FREE, but there is a $5 charge for crafts such as bug boxes and making your own wings. Families can enjoy another Firefly Festival at Duke Farms. The event includes a 1.5 miles of trails to watch the fireflies in action. There will also be activity stations, story time and art projects. The event is FREE but registration is required. Date to be announced soon.
You may also enjoy: