"To plant a garden is to believe in tomorrow." – Audrey Hepburn
When I first bought my home, I thought it would take me a year to clean up the backyard and garden.  It is closing in on a decade, and we are still nowhere near where I envisioned my garden to be (which by the way was inspired by Martha Stewart and an unhealthy dose of delusions of grandeur).
You will sweat hours into a garden, and the fruits of your labor may not appear until the next year (and sometimes even two years or more).  It does not yield immediate gratification but when those first flowers unfurl, when your first butterfly lands on your flowers, and when you sit down for an iced tea to glance around at your accomplishments there is a serene joy.
Gardening is about possibility which is why it is a great activity for children to explore.  It is science, nature, art and poetry all wrapped into one messy package.  Children learn cause and effect when they plant and they develop an appreciation of healthy food as well as responsibility.
Mommy University Presents
10 Ways to Introduce Kids to Gardening
Garden (or take kids to a garden or nursery)
It is easier for children to take an interest in activities that we perform.  They observe us and want to mimic our actions.  If you are actively gardening, they will be curious.  However, not all of us are gardeners or don't have a large backyard for a full size garden, and that's when a great strategy is to bring them to a garden or nursery.  Read the signs for the flowers, do a scavenger hunt, play I-spy and have fun investigating.  Be on the lookout for family and kid-oriented programs that take place in the gardens as this is another opportunity for your children to learn about gardening and ecosystem.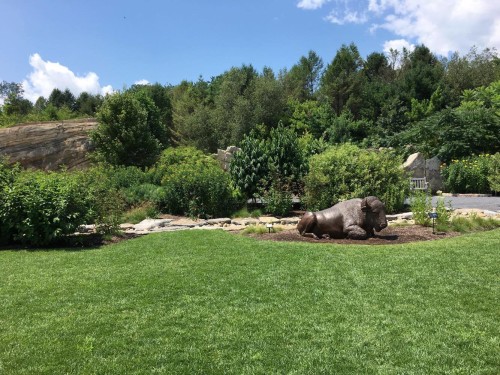 Start Small
With any child, don't attempt to convert a large space into a garden.  It is important to begin with small steps so that they don't get overwhelmed.  A small garden or space dedicated for the kids will empower them.  You can start with a habitat garden which support pollinators like bees, hummingbirds and butterflies.  Another small garden would be containers, which enables you to determine how large to make the garden.  Container gardening can be fun because you can dedicate the space to herbs and then as children help you cook, fresh basil or rosemary can be used in the recipes.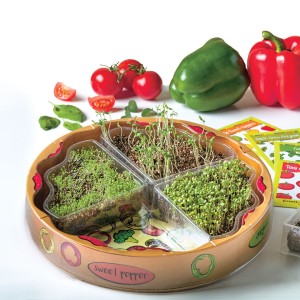 Cook with Fresh Ingredients
Not only is it healthier to use fresh ingredients in your recipes but children can develop an interest in cooking.  A small container garden dedicated to herbs fosters their curiosity.  Imagine their joy and pride when what they have grown is used in the meals that are being prepared for the family to eat.   As you are throwing in chopped cilantro let them smell each item, talk about the fruits and vegetables used in meals, and they will begin to notice differences in the food you are using.  At first, they may begin to identify how dill and parsley smell and taste different.  Eventually, they will begin to notice tomatoes have different varieties which can yield unique flavors and uses in cooking.
Explore Dirt
With gardening comes dirt and most children enjoy playing with dirt.  Let them get dirty! There is fun in the dirt.  I remember my son relocating all the mulch I put on my garden one year to the grass.  I wasn't thrilled but he loved every minute of it.  If they develop a passion for gardening you can expand this interest into composting.  Children can then investigate how to create their own dirt and the best kind to help their plants flourish.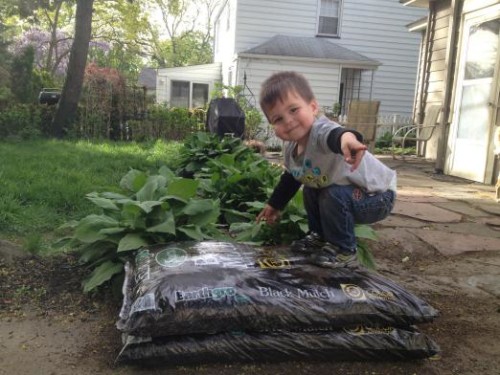 Explore Insects
My personal least favorite aspect of gardening is bugs but my kids love them.  It is amazing what you overcome when you have children.  Recently, we purchased a bug collection kit that had a container with a magnifying glass.   After finding some worms we discussed how important they were to our gardens and then returned them to the ground.  Talk about the different types of insects and their purpose in the ecosystem so that children understand their importance.  I have discussed bees with my children for two years as we consciously plant flowers to attract them, but we also have talked about respecting nature and how to accomplish that.
Read Books About Gardening
There are a large quantity of books that discuss flowers, plants, farms and bugs.  Include some of those books in your reading routines so that your children are introduced to what they might see, feel, or smell in the garden.  It will help them develop vocabulary and confidence when playing in the garden.  Here are a few suggestions (affiliate links are included):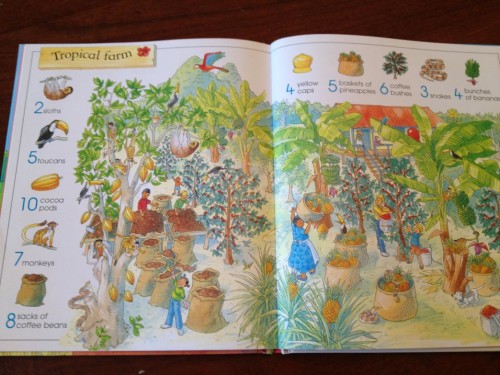 Use Gardening Tools
As much as I appreciate when tips are provided that state to purchase kid-sized tools, often times my children want the adult sized ones.  I found with gardening this doesn't apply and my children appreciate having gloves that fit their hands as well as a watering pail they can carry.  Last year, when we picked up my son his own watering can, he was given the task of watering his strawberry plant.  He then assumed responsibility of watering our front porch flowers every morning. In fact, he would remind us that he needed to water the flowers.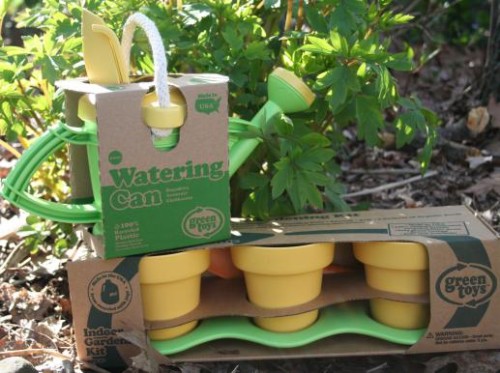 Create Challenges
I would love to say that gardening contains as much adrenaline as the next Fast and Furious movie, but it doesn't.  Gardening can be a little dull.  It takes time.  It takes patience. Create games to keep children's interests such as how many weeds can they collect in fifteen minutes.  How many sticks can they remove from the backyard?  How many colors can they name? How many flowers can they find or identify? Create challenges that are age appropriate and mix them up each time.
Create and Capture Memories
By gardening together you will be creating memories, but how do you capture those memories? Find an age appropriate activity that reflects your child's interest.  Let them document the development of their garden.  They can photograph their garden, and could you imagine photographing the same flower each day and putting a movie that flashes through each photo? It would make a very cool movie. If a child prefers writing they can keep a journal or if they are too young have them draw the garden.  If they are crafty, have them press flowers, and if they enjoy cooking use herbs from the garden.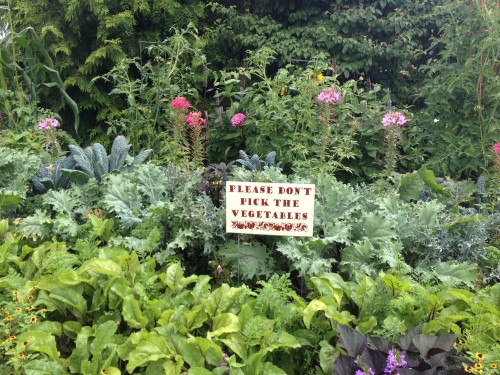 Let Them Decide!
Children who can provide input in what is planted are more vested in the garden.  There are two philosophies to this strategy.  You can take them to a nursery to pick out flowers or herbs that you can plant together.  For some children this may be a better method as the plant is already physically present and now they have to give it appropriate care.
The other philosophy is to have children pick out seeds and plant them in a container or garden.  For example, we are interested in planting beans in a clear cup to watch it grow so my children can look at the roots.  It is a scientific experiment! The cons with growing from seeds can be the length of time it will take plants to grow.  Whichever method you decide, I would have a list of suggestions prepared ahead of time so that your children don't select a plant that cannot be supported in the garden.
Gardening takes time as does raising children.  Patience, love, and time will yield amazing results.
What have been some strategies you have used to encourage gardening?
If you like this post, you might like: