There are infinite possibilities in the Garden State to introduce your children to cooking that is fun and educational.  In 10 Benefits of Cooking with Kids, we explored how math, science, and bonding takes place when we enable our children to participate in cooking and preparation of food which is why even your local library may be a resource for simple programs.
At Mommy University, we wanted to highlight ten locations where your child can channel their inner Julia Childs or Bobby Flay.  While they may not be opening a four star restaurant next week, they will be exploring many new experiences that will enrich their lives.
Amazing Places to Cook with Kids
Bambino Chef, Jersey City
Not only is Bambino Chef a location for birthday parties and cooking lessons, but there is so much more as well! There are lunch playdates, pajama nights on Friday (which is a drop off in case parents want a date night), and semester cooking classes.  Things must heat up in this busy kitchen as there are many opportunities for children to have fun while cooking, baking and learning about nutrition.
Chef it Up, Budd Lake, Nutley, Toms River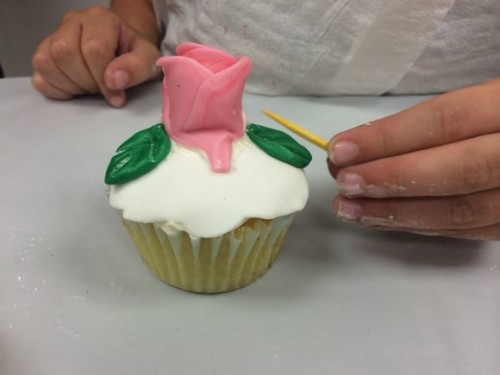 Chef it Up offers classes not only for Mommy & Me, but also workshops for scouts!  Their customers speak highly of their birthday parties as well.  One of our favorite activities is their seasonal drop in activities that is a make and take!  We have made snowglobe cupcakes and candy dipped applies in the past!
Classic Thyme, Westfield
If you are looking for the basic, diverse or advanced, Classic Thyme might be the location for your child.  They offer a wide variety of classes From Mommy and Me classes that introduce cooking with fun activities that help foster bonding to five year olds learning how to make tacos or breakfast for mom on Mother's Day. My personal favorite is the cooking camps offered during the summer. There is so much available that you will need to explore their catalog to see how Classic Thyme is an amazing opportunity for children to learn.
Fairway Market, Multiple Locations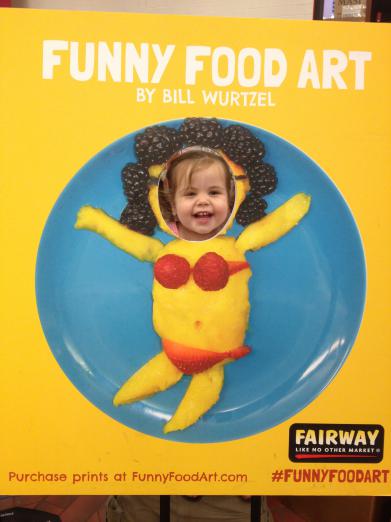 Unlike its competitors, Fairway does not host routinely scheduled cooking classes. However, it is good to keep them on your social media radar as they do offer the occasional cooking workshops with a nominal fee (we paid $2).  My family participated in the "Learn How to Play with Food" class which focused on encouraging children to eat healthy by playing with their food.  The program was engaging and entertaining, and my picky eater tried new foods so it earned two thumbs up from this mom.
Kings, Multiple Locations
Kings locations that commonly host cooking classes also offer workshops for children.  While these are not free courses, they are dedicated to children acquiring specific skills in the kitchen or completing a project such as food for specific events like sleepovers, Passover or St. Patrick's Day.  The workshops that are designed for children 8 years old and older do not require an adult while the classes intended for children ages 3-5 do.
Ridgewood Culinary Studio, Ridgewood
Ridgewood Culinary studio offers cooking programs that run several dates as well as single day classes, camps, and special events.  Instead of going out to dinner on Mother's Day or Father's Day, you might want to invest in a cooking experience that creates memories with your child at this location.  The traditional cooking program is a Children's Hands On class which in each session reviews how to prepare recipes as children make a new dish each time.
Shoprite,  Multiple locations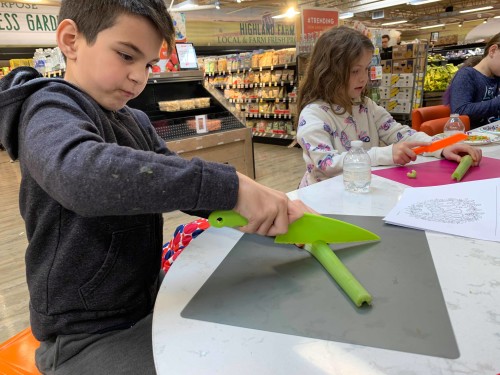 Of the many Shoprite locations throughout NJ, many of them offer Hands on Healthy Kids cooking classes.  We visited a local Shoprite by us to find out the classes take place once a month and cost only $10.  We were able to register once we received the email announcements.  The class is a drop off so you can peruse the store, go grocery shopping or just relax as your child learns healthy cooking habits.
Splurge Bakery, Millburn
Splurge may be known for its decadent baked goods, but it also hosts several cooking classes for young children which is not limited to baking.  Some of their workshops center around the holidays such as a recent class on President's Day when kids could decorate cupcakes and cookies as well as make a craft.  In addition to their fondant class, they also have a pizza making class and you can never go wrong with pizza!
There are many locations throughout the state of New Jersey that offer cooking classes to introduce children to cooking, baking and nutrition.
Wegmans (multiple locations)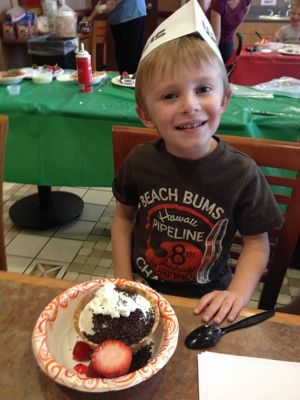 Cooking classes at Wegmans are offered to children ages 5 and older, but kids younger can attend if they are able to focus (and reach the table). Registration is required and the dates vary by store. The cost of the class is only $10 with your Wegmans card (which is free to sign up for).
Whole Foods, Multiple Locations
Whole Foods offers workshops for children ages 4 and older which vary by location and season.  Programs can include Veggiecation (lessons on how to make healthy food) to classes on seasonal celebrations.  For example, my local Whole Foods celebrated Earth Day by having children decorate a cookie in the shape of Earth.  Each location maintains their own schedule which is shared via their website, twitter account or Facebook page.  These workshops are complimentary and thus a great introduction to gauge your child's interest in cooking.
Williams Sonoma, Multiple Locations
Williams Sonoma typically hosts their Junior Chef classes on Saturday mornings.  The programs vary by season and are not every week.  It is important to check their schedule which is located on their website as the recommended age for workshops are based on the difficulty of the subject being taught. Some past workshops include, pancake and waffles, salads and cookie decorating.
Let us know about some of your favorite locations that offer cooking with kids!
 If you like this post, you might like: