Are you looking for something fun and exciting to do this winter that will also boost your child's academic and cognitive development?
Well, of course your answer is YES!
There are so many wonderful activities, events and places to see during the winter in New Jersey that it is hard to narrow down the choices. As you know by now, I am always looking for a learning experience for my children. I want them to have fun, but I also want them to grow and develop into well-rounded individuals. The best way to do that is to expose them to as many educational experiences as possible.
After reviewing what NJ has to offer families, along with what I have experienced myself, I created a list of places to visit that can boost cognitive and academic development this winter. Enjoy!
Brain Boosting Winter Experiences in NJ
Liberty Science Center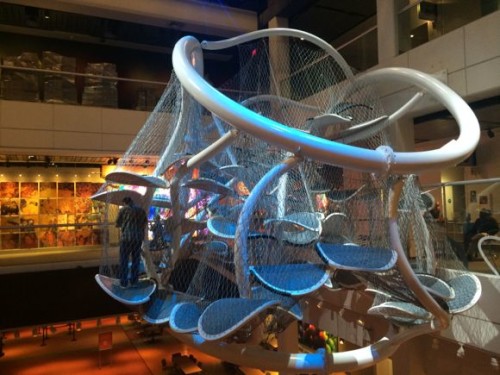 The Liberty Science Center, located in Jersey City, is one of my favorite places to visit! There are so many amazing brain boosting exhibits, interactive activities and programs for kids and adults of all ages. Families can spend hours exploring and playing. Admission tickets cost $24.99/adult and $19.99/children ages 2-12; however, you can go for FREE during Bank of America Museums on Us weekends (when you show your Bank of America card)! Read about all the fun activities for preschoolers here.
Lakota Wolf Preserve
If you love animals, then this is the place for you this winter! Lakota Wolf Preserve located in Columbia offers Wolf Watch Tours twice a day every day except for Mondays. Each tour lasts 90 minutes and only costs $15/adult and $7/child 11 and under. On each tour, families will learn all about wolves including their social structure, eating habits, interaction with man and other exciting facts. Participants will also be able to observe wolves in their natural environment as well as ask the tour guides questions.
Nature Center at Washington Crossing State Park
Washington Crossing State Park, located in Titusville, offers a wide variety of activities all year long from hiking to camping to fishing. This winter, make sure you check out the Nature Center located at 355 Washington-Crossing Pennington Road. Families can enjoy conservation and nature videos that will focus on various animals, wildlife resources, conservation efforts and more. A Cross-Country Ski Workshops will be available on February 20. On March 6, 7, 13 and 14 families can enjoy Maple Sugaring. Advanced registration is required for some events.
Adventure Aquarium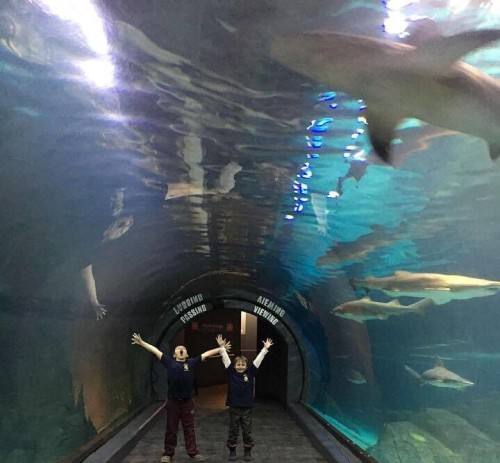 Adventure Aquarium, located in Camden, is one of the most fascinating places to visit in NJ. Families have the opportunity to delve into the world of science, especially marine biology. Guests can explore exhibits with sea creatures from around the world such as penguins, sharks, octopuses, hippos, jellyfish, sea turtles and much more. The KidZone provides a true multi-sensory approach to learning as children are able to play, jump and crawl through interactive exhibits.
NJ State Museum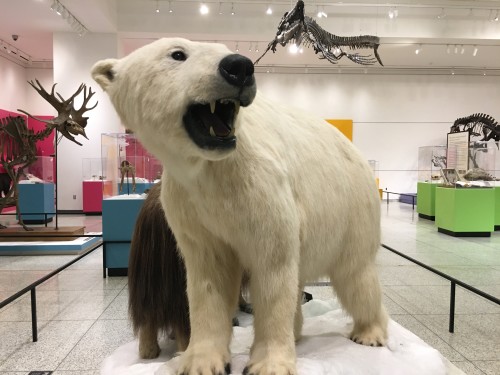 The NJ State Museum, located in Trenton, offers a unique educational experience for individuals of all ages. Guests can explore not one, but four exciting museums plus a planetarium! The Archeology and Ethnography section offers a collection of over 2 million prehistoric and historic specimens collected from nearly 100 years of excavation. The Fine Art section has over 12,000 works of art to enjoy and discover. The Cultural History section has over 13,000 artifacts from NJ including flags, tools, furniture and more. The final area focuses on Natural History and includes a Learning Lab where visitors can watch and ask questions as fossils are prepared. The NJ State Museum also has the largest planetarium in NJ featuring Full-Dome-Video and projects more than 6,000 stars.
*Due to covid-19, this museum is currently closed. 
Somerset County Environmental Education Center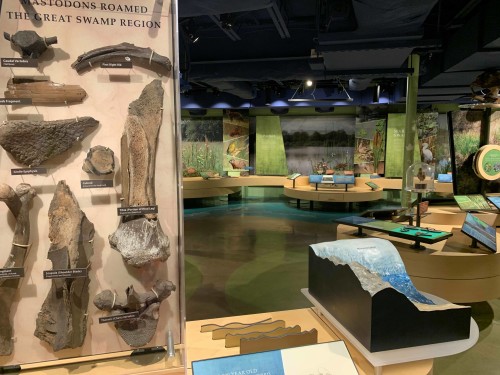 This winter families can enjoy a wide variety of exciting and educational events at the Somerset County Environmental Education Center  (EEC) located within Lord Stirling Park in Basking Ridge. The EEC offers miles of trails perfect for cross-country skiing this winter. The facility is open 9am-5pm daily but you must bring your own ski equipment. The EEC also offers programs such as Story Hour, Young Explorers Club, Tot Trek, KinderNats, Cool Critters, Maple Sugaring and much more!
Morris Museum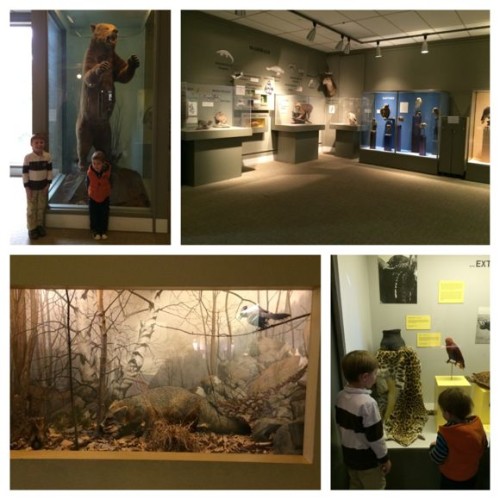 Located in Morristown, Morris Museum combines the love of art, theatre and science into one exciting interactive experience the entire family will love. Morris Museum is open Tuesday through Sunday from 11am – 5pm (Sundays the museum opens at 12pm). On the second and third Thursdays, the museum stays open until 8pm with pay-what-you-want admission from 4pm – 8pm. Morris Museum offers families the opportunity to explore fun permanent exhibits as well as special and traveling exhibits. Kids are able to tap into the world of science and art while engaging all of their senses. Families can also enjoy the Chocolate Festival and Dr. Seuss Family Festival.
Mountain Creek
If you are looking for excitement and adventure this winter, then Mountain Creek is the place for you! With over 167 acres of trails on 4 mountain peeks, there is something for everyone. Mountain Creek offers 44 trails ranging in difficulty as well as 8 lifts from magic carpets to high speed quads. Mountain Creek also offers an over 67 acre Terrain Park with 12 specific trails ranging from entry-level to advanced features. Mountain Creek is open December through March with day and night skiing/snowboarding available. Want more adventure? Check out the Drop Zone Snow Tubing Park with more than 30 lanes of exhilaration.
Stony Brook-Millstone Watershed Association
The Watershed Association prides themselves on educating over 10,000 children and adults each year through close to 400 events and programs throughout the year. The winter is an especially exciting time to visit the Stony-Brook-Millstone Watershed. Each weekend in January – March, preschoolers can enjoy a series of programs full of stories, adventure and crafts. Families can enjoy fun winter walks and hikes as well as Groundhog Day Quest on January 30 and Maple Sugar events throughout February. There will also be a Winter Fairy Festival on March 6.
Montclair Art Museum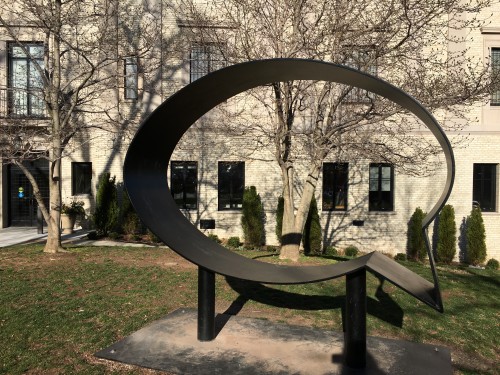 Montclair Art Museum (MAM) allows families to discover over 12,000 pieces of American and Native America Art. MAM prides themselves on offering a variety of hands-on family friendly programs that encourage the love of art for children. Children especially enjoy the Family Learning Lab where kids can learn and explore various art collections. Park Bench is another wonderful program that introduces kids to the museum through storytelling, touring the museum, art projects and more.
You may also enjoy: