Updated for 2019!
Are you looking for something fun and exciting to do this fall that will also boost your child's academic and cognitive development?
Well, of course your answer is YES!
There are so many wonderful activities, events and places to see during the fall in New Jersey that it is hard to narrow down the choices. As you know by now, I am always looking for a learning experience for my children. I want them to have fun, but I also want them to grow and develop into well-rounded individuals. The best way to do that is to expose them to as many educational experiences as possible.
After reviewing what NJ has to offer families, along with what I have experienced myself, I created a list of 10 places to visit that can boost cognitive and academic development this fall. Enjoy!
10 Brain Boosting Fall Experiences in NJ
Terhune Orchards
Located in gorgeous Princeton, NJ, Terhune Orchards is a fun and interactive fall experience. Everybody loves visiting an orchard during the fall, but wouldn't it be great to find one that offers more than just apple picking? At Terhune Orchards, visitors can enjoy Family Fun Weekends. This includes pick your own pumpkins and apples, pony rides, wagon rides, corn stalk maze, barnyard animals and more! This is great for family bonding as well as enhancing your child's social and language skills. In addition, Terhune Orchards has The Adventure Barn which gives kids a great perspective of what happens on a farm each season of the year!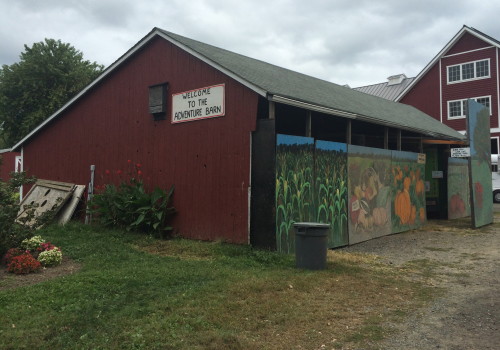 Insectropolis
Insectropolis is an exciting and unique museum located in Toms River. Visitors have the opportunity to discover and learn about thousands of insects from all over the world. Insectropolis has 6 amazing bug-inspired exhibits where families can get a close up view of the unique and amazing world of insects. Kids will boost their science skills in the process!
Donaldson Farms
Donaldson Farms, located in Hackettstown, is definitely one of my favorite farms to visit year-round, but it is especially exciting in the fall. From late September through the end of October, Donaldson Farms offers fun, interactive and educational family activities. Families can enjoy an informative and educational hayride around the farm as well as an authentic pumpkin picking experience. Families can also boost their spatial awareness and problem solving skills by finding their way through the Corn Maze.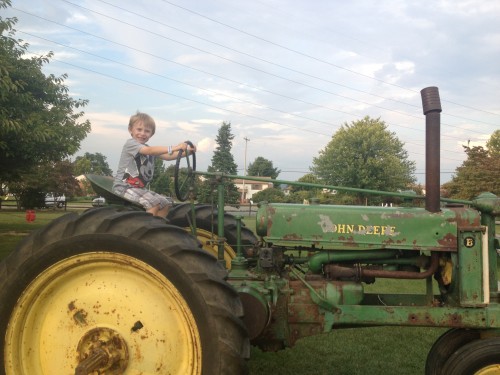 Cape May County Zoo
As stated in my article about the Benefits of Visiting Zoos, zoos offer amazing developmental benefits for children. Cape May County Zoo is a FREE zoo that is open year-round which allows visitors to explore and discover the world of animals all year long! The fall is a beautiful time to visit a zoo as it is not too hot so the chance of seeing animals play and interact may be greater than during other seasons. Cape May County Zoo has over 550 critters from over 250 species to learn about and observe. In the fall, this zoo offers exciting Night Walks programs that allows visitors to get a peak at the lives of animals at night. On October 26, Boo at the Zoo will take place which is an event where families can enjoy shows, make crafts, play games and more!
Fosterfields Living Historical Farm
Fosterfields Living Historical Farm is the perfect place to take in the sights and sounds of fall while also learning important information about our history. Located in Morristown, Fosterfields is a 200-acre National Register Historic Site where visitors will learn all about daily life on the farm at the turn of the 20th century through reenactments, demonstrations and exhibits. Special events and educational programs are offered to make the learning experience even more exciting and interactive. Some events this fall include horse drawn wagon rides, Fall Harvest Fest, Meet the Irish Servant and the Cook at The Willows and and Historic Halloween Happenings.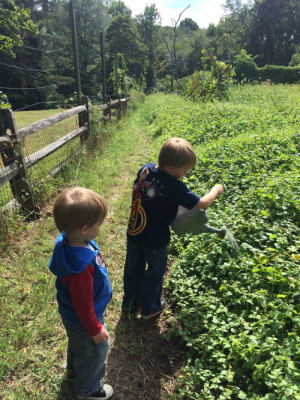 Camden Children's Garden
The Camden Children's Garden is a picturesque location to spend a beautiful fall day. This garden was  designed to allow children and families to explore and learn about the natural world. Some attractions they can explore are the Butterfly House, Dinosaur Garden, Red Oak Run, Storybook Gardens, Ben Franklin's Workshop and much more! This fall, Camden Children's Garden offers a wide variety of events that will boost the development of children of all ages. Visitors can enjoy the following events: Mums Madness and Pumpkin Parade, Goblins in the Garden and Celebration. Children can also "play, learn and grow" with the Sprouts and Seedlings Program offered once a month.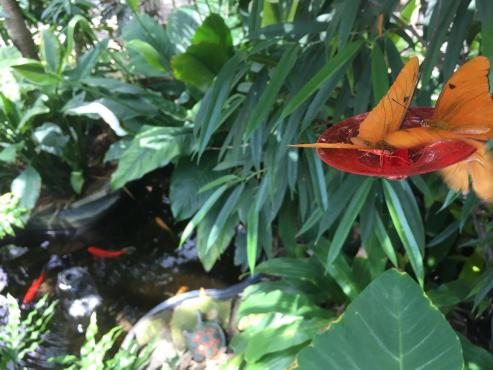 Hacklebarney Farm Cider Mill
Hacklebarney Farm Cider Mill is a must see experience located in beautiful Chester. Families can enjoy one hour or an entire day at this picturesque and historic farm where there is something for everyone! Visitors flock to Hacklebarney in the fall for their amazing apple cider and baked goods. I personally enjoy their hot dogs cooked in apple cider! What makes this farm unique, however, is the live demonstrations of it's famous cider being made. On most Saturdays and some Sundays, visitors can watch as the workers make cider using an oak rack and cloth process. Another brain boosting activity at Hacklebarney Farm is their exciting corn maze! What a great way to foster those problem solving skills while bonding as a family!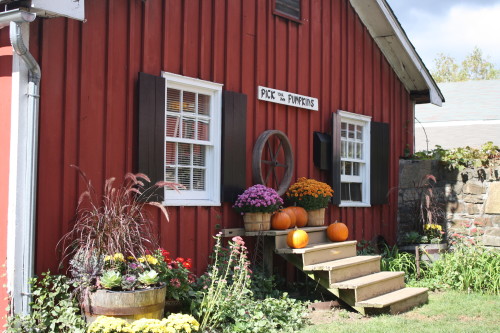 Delaware River Railroad Excursions
If you love trains, then this is the brain boosting experience for you this fall! Delaware River Railroad Excursions, located in Philipsburg, NJ, offers a variety of educational, interactive and fun train rides this fall that will be sure to please everyone! The Great Pumpkin Train ride is the ultimate fall train ride experience for the entire family. Corn mazes are not only a great source of exercise, they are also perfect for enhancing planning, spatial-awareness, spatial-orientation and problem solving skills. Another exciting and educational train ride this fall is the Mine Train which allows families to pull out their inner scientists and discover a variety of gems and stones.
Tenafly Nature Center
Tenafly Nature Center is a beautiful nature preserve located in Bergen County. It is open seven days a week, all year long, but the fall seems to be the perfect time to visit! In addition to the amazing hiking, bird-watching and nature walks, there are exciting and interactive special events and educational programs the entire family will enjoy like Apple Cider Making and Pumpkin Carving. Other activities include Seasonal Scavenger Hunts, Full Moon Hike, Nature Story Time and Haunted Forest.
Diggerland
In addition to all of the fun of riding on the Argos, getting dizzy on the Spindizzy and scaling the rock wall, Diggerland holds several activities that celebrate the fall season! Diggerfest, which takes place September 14 through October 27, offers spooktacular family fun including pumpkin decorating, hay rides, a corn maze, pumpkin launching and so much more! Guests can also enjoy fall treats like s'mores, pumpkin spice funnel cakes, hot cider and more. Diggerland is also offering a Scout Camp Out on October 12 and Family Camp Out on October 26.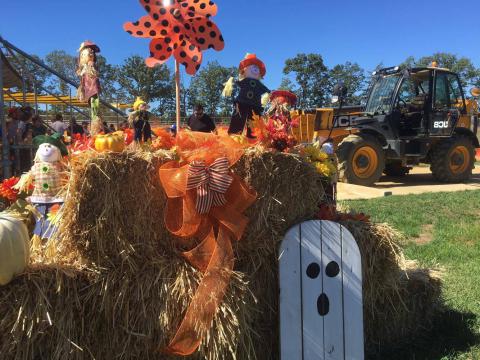 BONUS:
Hersheypark in the Dark
Looking for a fun fall getaway? Then make sure you take a trip to Hersheypark for a spooktacular good time! For 3 weekends (October 18-November 3), guests can enjoy all the thrills of fall including trick or treating for children ages 12 and under. They even have 13 roller coasters open! Learn more here.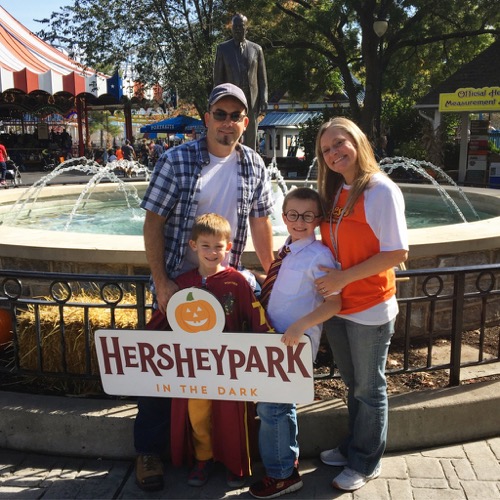 I hope you have enjoyed our list of 10 Brain Boosting Fall Experiences!
You may also enjoy: