During a college internship, I was visiting the Museum of Modern Art with a friend who is an artist. At the time, I couldn't tell you the difference between Monet or Matisse. We were in an exhibit on Bonnard, a French painter, who was known for hidden elements in his paintings. I watched a father with his preschooler son talking about one of the paintings. The interaction and the connection was impressive as the son was identifying all the little details he could find in the paintings. This young boy will probably not remember the specific artist or painting but he will cherish that time spent with his father.
Encouraging an appreciation of art is not meant to be stressful. If you are not familiar with art, focus on encouraging discussion and let them interact with art. The great thing with children is that we will never know what to expect from them, and they sometimes can show us more than we can show them. After discussing the benefits of art in a child's life we are now exploring five ways to introduce art to children.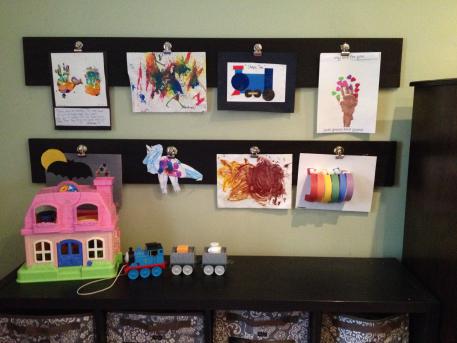 Mommy University Presents
5 Ways to Encourage an Appreciation of Art
Visit A Museum
While this may seem like a huge task for small children, you can introduce this with small bites. Limit the visit to an hour and have a plan of what you will see at the museum (you can download a map of the museum online). If you are concerned with the cost to visit the museum (especially if I am recommending to start with a short visit), Bank of America cardholders receive free admission to many museums (Museums on Us) on the first weekend of the month. As well your family can visit a museum on Museum Day in September.  We also maintain a list of suggestions how to visit museums for FREE or reduced admission.  In addition, many libraries let you borrow museum memberships! While there, engage your child by asking them questions, making a scavenger hunt or talking about what you see.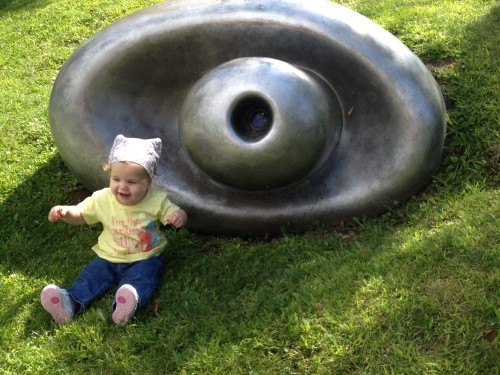 Art Projects
Bust out the crayons, paints or washable markers and let them have fun. Let them get messy! A friend of mine has a set day once a week where they do arts and crafts projects which works for her family. Think about setting up a project once a week, once a month, or once a season. There are easy projects that can be done seasonally or even based on holidays. Don't overwhelm yourself, and focus on fun. If you don't feel that creative, start by researching Pinterest or pick up art kits at your local arts and craft stores.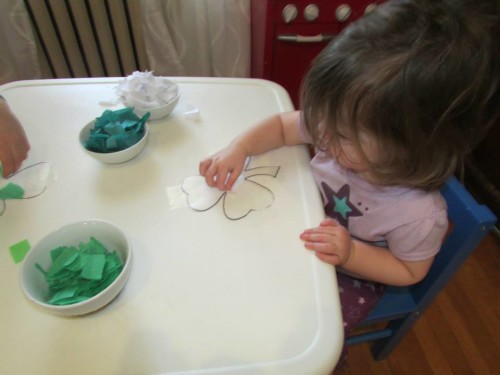 Books
It is recommended to read to your child a half hour each day and most children's books have wonderful artwork. The collage look of Eric Carle's publications is distinctive. It is easy to identify one of Carle's books from a distance. By looking at these books, children are being introduced to art.
Art Lessons
Your child can channel their inner Pablo Picasso by participating in mini camps or art classes. As early as 18 months old, children can take classes at locations such as Messy Artist. Another option is to let them paint pottery at children focused art centers such as Color Me Mine or Doin' Dishes. Another option is to let them go to a FREE Home Depot Kids Workshop which allows the kids to paint the creations that they make or to visit Michaels for one of their workshops which can cost as little as $2.00 All of these options mean that they are taking home their artwork that you can proudly display at home which strengthens their confidence and encourages them to explore further.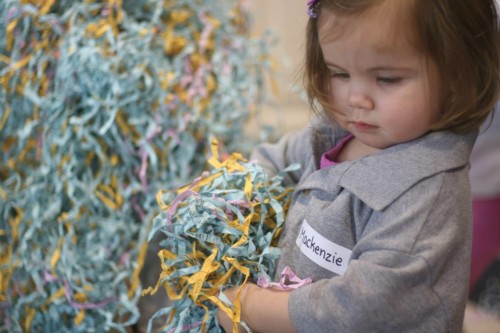 Look for Art EVERYWHERE
While this may seem difficult for those of us that do not feel artistic, don't feel pressured to paint a masterpiece or draw anything more complicated than stick figures. Rather, look for patterns, colors and designs. Look at architecture and don't worry about technical details, start with what they like and what are the reasons they like it. If you are visiting a zoo, look at the patterns on the wings of the butterfly or the various colors in a bird's feather. Look at sculptures in public spaces or if you are looking for a day trip filled with sculptures visit Grounds for Sculpture or visit the Crayola Experience.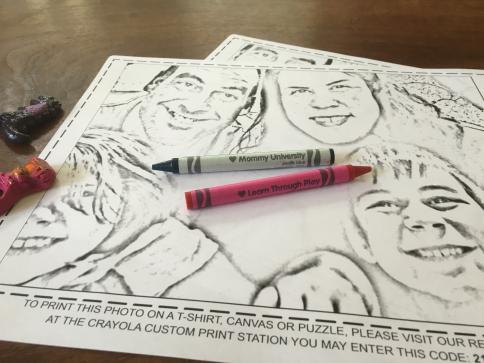 Art surrounds us whether we identify it or not. Suggestions included in this list are conversation based and allow your children explore artistic media. Enjoy the conversations you have with your children as that builds memories and encourages curiosity!
If you like this post, you might like: