As a parent and school psychologist, I am always trying to find ways to combine fun with education. With kids being home all summer, it's even more important for me to continue to provide them an education. Now, I am not a teacher, but I have been provided with a great deal of advice and tips over the years working in the public school system. I am happy to be able to share them with you.
What is more fun than going down the shore, visiting the southern coast or taking an exciting caribbean vacation?
But how can the beach be educational? Like I have said before, every day there is a teachable moment, you just have to be looking for it and take advantage. I am here to provide you with the tools to know what to look for.
A trip to the beach, whether it's a week or a day, can offer a wide variety of learning opportunities. I have compiled a list of 10 ways to boost child development which is geared towards children ages 2 – 10 years old. As you read this list, I hope you find yourself saying, "Wow, that is so easy," or "I already do that, and I didn't even know it was boosting knowledge."

10 Ways to Boost Child Development at the Beach
What color is it?
Point out all the different color swim suits. Older kids can then chart or graph them to see what color is found the most.
Add It Up
Give your child $5 and have them figure out what they can purchase with that money. This teaches math calculation and math reasoning.
Make a Collection
Collect sea shells, then count them and sort them by size, shape and/or color. This is a great activity to enhance academic and reasoning skills.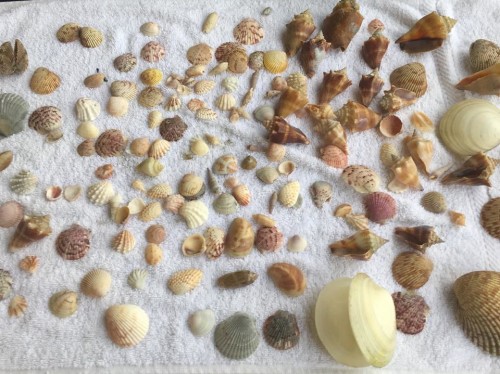 Learn About Marine Life
Discuss what lives in the ocean. Children can learn about sharks, fish, birds, crabs, the possibilities are endless.  This task increases general knowledge as well as environmental awareness.
Build Something
Make a sand castle. Building sand sculptures is great for enhancing imagination and creativity. It also uses fine motor, spatial awareness and reasoning skills.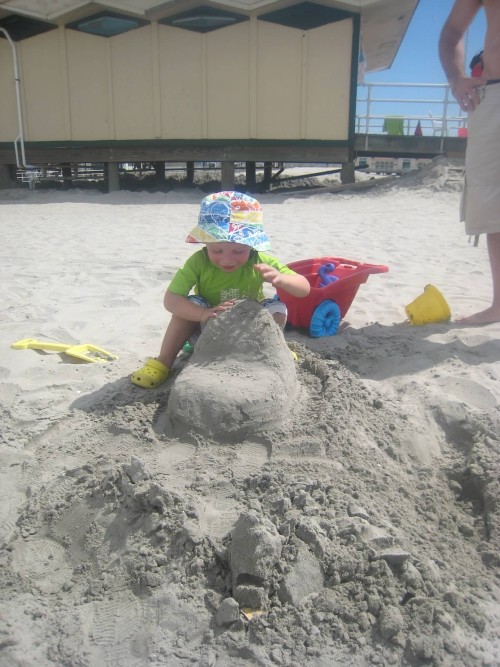 Play Games
Toss a frisbee or football!  This provides exercise and family bonding as well as boosts gross motor skills and hand-eye coordination.
Write About It!
Keep a journal of each trip to the beach which enhances writing skills.  Children can include details like describe the beach using their senses or describe an activity they accomplished.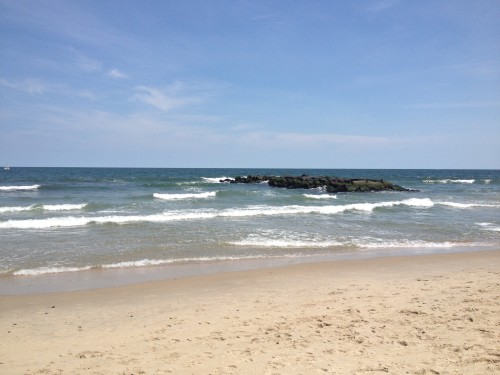 Read a Map
Have your child read and follow the map/directions to the beach. This not only keeps them active in the "daycation" process, but it also increases spatial awareness and reading skills.
Prepare Lunch Together
Working together to pack the cooler keeps kids involved and increases their independent living skills.
Let Kids Be Kids!
Letting kids have fun and explore is one of the best ways to enhance cognitive development.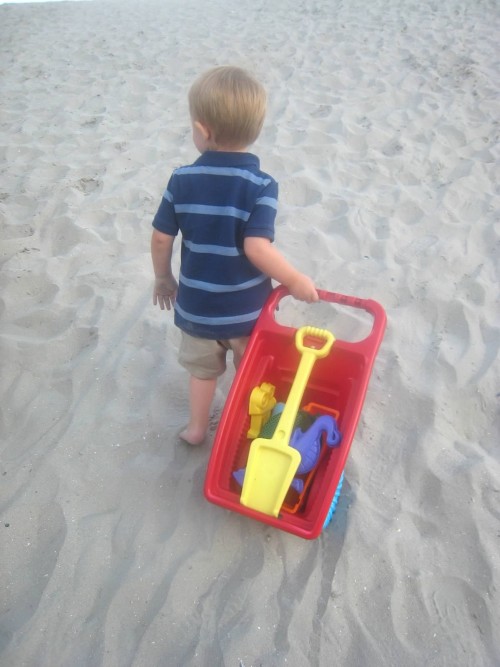 So take away those iPads and iPhones parents, and let your kids explore the beach and all it has to offer. Learning can be easy and fun wherever you go!
You may also enjoy: