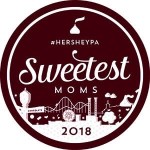 I am so unbelievably excited to be chosen as one of Hershey, PA's Sweetest Moms. Through this program I am able to bring you all the sweet adventures Hershey has to offer this year. I have been provided passes, tickets and/or compensation for my reviews but all opinions are my own as I have always been a big fan of Hershey!
Every time we visit Hersheypark, a MUST DO experience is exploring ZooAmerica North American Wildlife Park. It is FREE with park admission and easy to access from right inside the park. ZooAmerica has been educating and entertaining guests for over 100 years. With over 200 animals spread across over 11 acres of land, it is the perfect family adventure for all ages!
ZooAmerica is one of the greatest educational experiences available in Hershey, PA. While exploring, guests will learn about the 5 regions of North America and the animals that live there. There are also opportunities to meet and greet animals throughout the week. While exploring, kids are boosting their vocabulary, becoming more aware of their environment and being exposed to animal science.
In addition to exploring the zoo, there are also special programs and events that families can enjoy throughout the year. Since ZooAmerica is a year-round zoo, guests can learn about animals all year long which allows for varied experiences and chances to enhance knowledge about animals. From Behind-the-Scences tours to camps to Mommy & Me programs, there are events to entertain all ages!
Family Fun Events at Zoo America in 2018
Animal Tales
Every Tuesday in September, children ages 3-5 years old can enjoy a fun interactive story time adventure. Participants will listen to an animal-friendly story, make a craft, enjoy a snack and take a walk around the zoo. There will also be a special meeting with an animal! There is a fee for this event and registration is required. You can register here.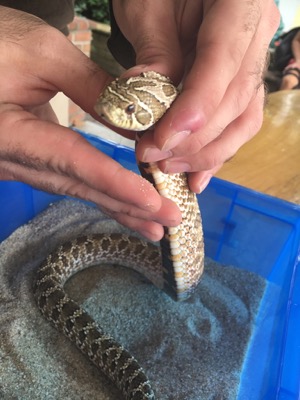 Creatures of the Night
The fun doesn't end when the sun goes down at ZooAmerica! This fall, take a trip to Hersheypark to enjoy spooktacular Halloween fun. While there, make sure to explore all that ZooAmerica has to offer AT NIGHT! Admission is included with your Hersheypark ticket! Creatures of the Night includes Halloween treats, animal shows, opportunities to touch animals and more. There are even trick or treat stops! It is fun for the entire family!
Behind-the-Scenes Tour
For an additional fee of $51/person, guests can explore ZooAmerica with one of their 3 unique tours. The After Hours and Early Bird Tours takes guests around the zoo for a insider's look at life at the zoo. You will even get to feed some animals! The Photography Tour which takes place Wednesdays and Saturdays 8am-10am, allows photographers of all levels to get close-up photos of their favorite animals. All tours require pre-registration.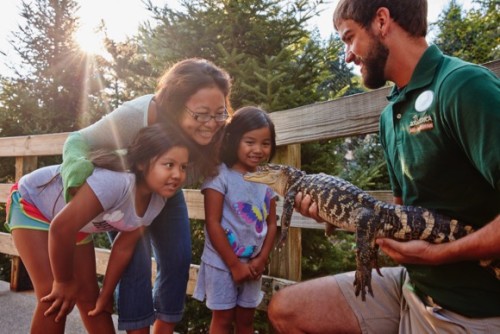 As more events and programs are announced, we will add them to this list. Have a sweet time at ZooAmerica!
You may also enjoy: