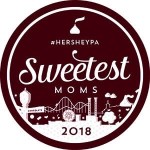 I am so unbelievably excited to be chosen as one of Hershey, PA's Sweetest Moms. Through this program I am able to bring you all the sweet adventures Hershey has to offer this year. I have been provided passes, tickets and/or compensation for my reviews but all opinions are my own as I have always been a big fan of Hershey!
Every time we visit Hersheypark, a MUST DO experience is exploring ZooAmerica North American Wildlife Park. It is FREE with park admission and easy to access from right inside the park. ZooAmerica has been educating and entertaining guests for over 100 years. With over 200 animals spread across over 11 acres of land, it is the perfect family adventure for all ages!
ZooAmerica is one of the greatest educational experiences available in Hershey, PA. While exploring, guests will learn about the 5 regions of North America and the animals that live there. There are also opportunities to meet and greet animals throughout the week. While exploring, kids are boosting their vocabulary, becoming more aware of their environment and being exposed to animal science.
In addition to exploring the zoo, there are also special programs and events that families can enjoy throughout the year. Since ZooAmerica is a year-round zoo, guests can learn about animals all year long which allows for varied experiences and chances to enhance knowledge about animals. From Behind-the-Scences tours to camps to Mommy & Me programs, there are events to entertain all ages!
Family Fun Events at Zoo America in 2018
Mommy & Me Days
Every Monday in March, parents and their children can enjoy some time at the zoo together! From 10am-2pm, participants will engage in hands-on learning activities, animal encounters, crafts and more. There will also be an animal artifacts touch table to enhance multi-sensory learning. Admission to the zoo is required (which is FREE for Hersheypark Annual Pass Holders and ZooAmerica Pass Holders). The dates are March 5, 12, 19 and 26.
Animal Tales
Every Tuesday in March, children ages 3-5 years old can enjoy a fun interactive story time adventure. Participants will listen to an animal-friendly story, make a craft, enjoy a snack and take a walk around the zoo. There will also be a special meeting with an animal! There is a fee for this event and registration is required. You can register here.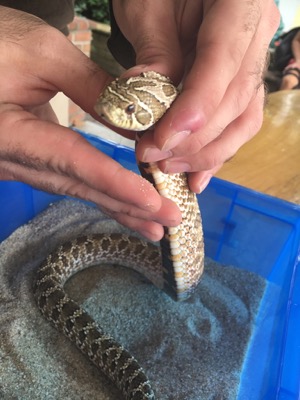 Teddy Bear and Friends Day
On March 18, children ages 12 and under are invited to bring their teddy bear with them to the zoo to enjoy fun interactive activities. From 11am-3pm, kids will enjoy story time and a scavenger hunt as well as themed crafts. Kids can also bring their bear to the Teddy Bear Repair Clinic where he will be checked out by a real veterinarian or Zoo naturalist. At 1pm, guests will have a real treat as they watch the real bears enjoy an enrichment activity! This event is included with regular admission.
Preschool Day
From 10am-2pm on April 18, preschoolers and their caregivers can enjoy a day full of fun and learning! Activities include animal and nature themed stations, digging up bones, making animal tracks and painting a souvenir to take home. Families will also love exploring the zoo and learning all about the animals found in North America.
Earth Day Celebration
Celebrate Earth Day at ZooAmerica on April 22 with a Party for the Planet! Guests will enjoy animal encounters as well as enrichment feedings at the otter exhibit (1pm) and mountain lion exhibit (3pm). This event is included with admission.
40th Anniversary
On May 5-6, 2018, ZooAmerica is celebrating their 40th Anniversary with a weekend full of excitement learning activities! Guests can enjoy an educational scavenger hunt with clues located on 40th anniversary markers at select exhibits for animals whose species were at the zoo in 1978. There will also be an Open House 11am-3pm in the Woodlands Education Room where guests can visit with animals, see past zoo uniforms and look at historic pictures and videos. Twice daily there will also be a special program "Why Zoos Matter: Past, Present and Future" which will focus on conservation efforts.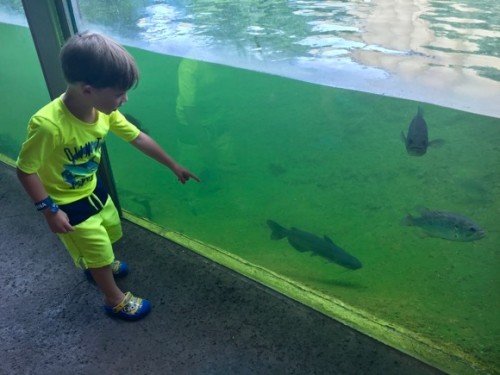 ZooCamp
Looking for something unique for the kids to do this summer? Then sign them up for ZooCamp at ZooAmerica. Preschool ZooCamp is available for children ages 4-5 with sessions taking place July 18 – August 10. Camp takes place 9:15am-11:45am. School-Age Camp for children in grades 1-9 will also be available with session dates varying based on age. For grades 1-6, there are full and half day options. Middle School aged campers will attend 8am-3pm. To learn more and register, visit the ZooCamp website.
As more events and programs are announced, we will add them to this list. Have a sweet time at ZooAmerica!
You may also enjoy: