Mommy University is excited to partner with Build & Imagine to bring you this exciting holiday giveaway!
At Mommy University, we are constantly boasting about the developmental benefits of building toys. In our childhood and even ten years ago, there was only a handful of building toys; however since we published our post on 10 Building Toys, new toys have emerged that are unique.
I truly believe that there is a building toy that resonates with each child. While my children have enjoyed many building toys, Build & Imagine has emerged as a favorite with my daughter.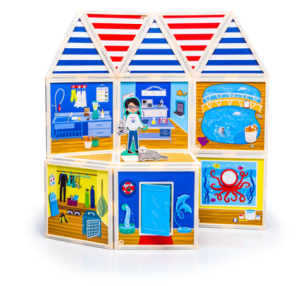 Build & Imagine was launched in 2014 and was backed through a successful Kickstarter campaign. This unique product combines a building toy with background for imaginative play all wrapped into a storytelling prompt. What does all this mean? Playing with Build & Imagine toys offers children more than one platform for play. Children are problem solving as much as their developing their imagination.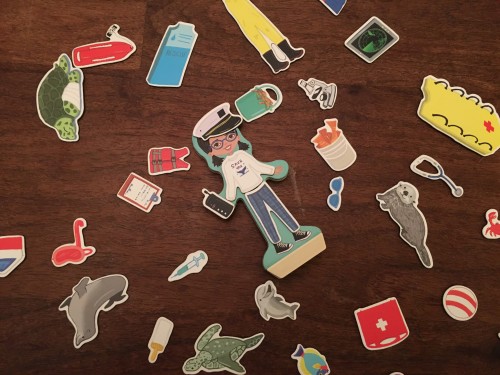 The Marine Rescue Center consists of  nine dual sided magnetic square pieces and six equilateral triangle pieces which are called story walls. The magnetic pieces are double-sided with different images which offer children more design configurations and backgrounds for their imaginations to soar. There are 32 magnetic accessories and a wooden character. Some of the scenes include: otter rehab, fish kitchen, dolphin pool, laboratory, vet exam room, and more.
Designed for children ages four to eight, once they open the box, children can connect the Build & Imagine pieces to design their own buildings. Then, you let them play.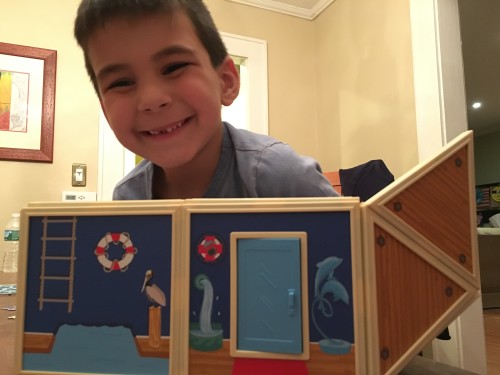 While my children are playing with Build & Imagine, they are happily telling stories and constructing their own customized backgrounds for pretend play, but what I love is that they are developing quality STEAM skills.
You can purchase on Amazon (using our affiliate links) the Marine Rescue Center for less than $45. Build & Imagine has many other sets such as Fairytale Theater, or Day at the Beach to name a few. As well, the Career Dolls are wonderful for encouraging young girls to think about different types of professions through pretend play.  We recommend visiting the Build & Imagine website as well as registering for their newsletter!
You can also win the Marine Rescue Center from Mommy University!
Here are the rules and conditions for this amazing giveaway:
Participants MUST live in the United States.
The winner will be chosen by Rafflecopter.
The contest will run from November 14 through 12am on November 28.
The winner will be contacted on November 28.
The winner will receive the Marine Rescue Center from Build & Imagine. We cannot guarantee that the prize will arrive prior to December 25.
The winners must respond within 1 day or another winner will be chosen.
To enter, participants can earn entries by: visiting the Mommy University Facebook page (likes are appreciated but not required), following Mommy University on Twitter, sharing the contest with friends, sharing our Holiday Gift Guide, providing an email address, entering another MU giveaway and commenting on this blog post by answering the required question.
No purchase is necessary to win.
Your chances of winning are dependent on the number of entries received.
Enter here: a Rafflecopter giveaway

If you like this post, you might enjoy: