Father's Day is quickly approaching but I am sure the dad in your life has been asking what the big plans are for weeks now. I know my husband likes to remind me about Father's Day right around Mother's Day. Luckily, NJ offers a wide variety of fun and exciting Father's Day experiences. There are events to meet for every age, interest and budget. To make planning easier for myself and for all of you, I decided to put together a list of some amazing Father's Day events in NJ!
Father's Day Events in NJ
Father's Day Frame Craft at Michaels Craft Stores – June 17 10am-12pm: For only $2/person, kids can make unique frames to celebrate dad on his special day!
Dads are FREE at Medieval Times – June 5-18: Step back in time this Father's Day at Medieval Times where the King of the family is free (with the purchase of one full-price adult ticket).
Dads are FREE at Wild West City – June 17-18 ALL DAY: Go back in time this Father's Day and explore the old west. Dads are free with a paid child admission.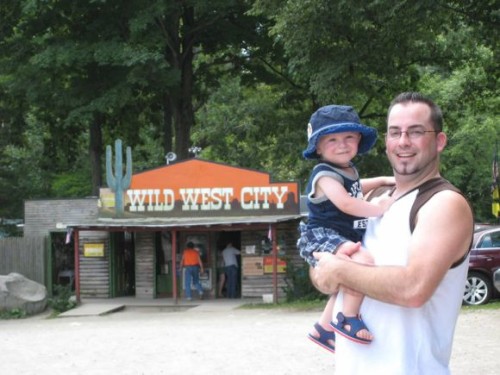 Drop in Father's Day Craft at Museum of Early Trades and Crafts – June 17 11am-3pm: Kids can make a special gift for dad then the entire family can explore the museum! Craft included with admission.
Breakfast for Dad at Chef It Up Mount Olive – June 17 9:30am-11am: Kids ages 2.5 and up can make and enjoy a special meal for dad. It's only $30/person!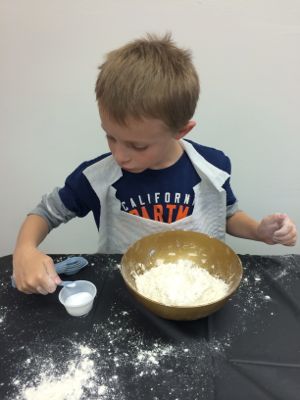 Father's Day Walk – June 18 10am-11am: Families can enjoy a nice walk with dad through the Great Swamp in Chatham and learn all about wild animals.
Father's Day Hike – June 18 10am-12pm: For only $1/person families can enjoy a nice hike through Pyramid Mountain Historic Area in Montville.
Father's Day at Camden Children's Garden – June 18 10am-3pm: Families can enjoy the beautiful gardens all day, plus dads ride FREE on all garden amusement rides!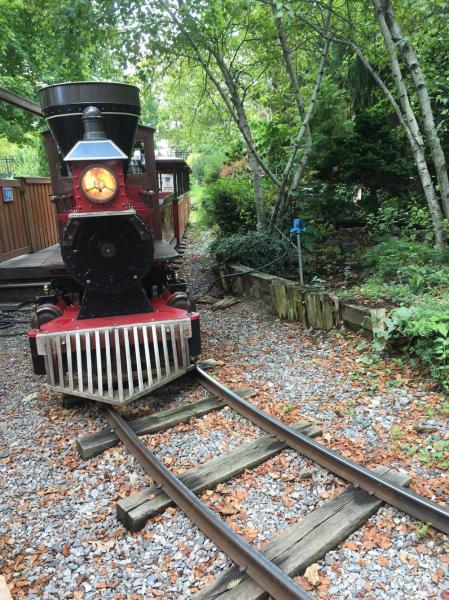 Summer BBQ at Grounds for Sculpture – June 18 11:30am-3:30pm: Celebrate dad by enjoying a delicious BBQ lunch then spending the day on the grounds.
Father's Day at Morey's Piers – June 18: Dads ride and slide FREE at Morey's Piers in Wildwood.
Father's Day Cruise with Lake Hopatcong Cruises – June 18 9am, 12pm and 6pm: Families can celebrate dad while enjoying a scenic ride around Lake Hopatcong. Dads get a complimentary cocktail too! Check out my review of my experience with Lake Hopatcong Cruises.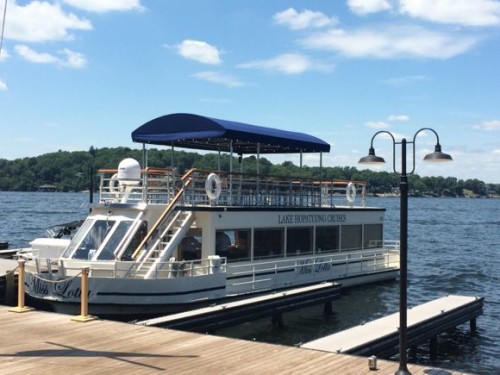 Father's Day Brunch at Alstede Farms – June 18 9am-2pm: Families can enjoy a scenic hayride then a yummy buffet brunch with farm fresh food. Dads also get FREE ice cream all day at the farm!
Father's Day Walk at Tenafly Nature Center – June 18 1pm-3:30pm: Enjoy the great outdoors on Father's Day with a guided walk to celebrate dad.
Father's Day High Tea with Princess at Parteaz – June 18 11am-12:30pm: Dads can enjoy a day with their children and a special princess while sipping on tea and eating sandwiches, scones and other sweet treats. Families will also enjoy story time, dress up and photos.
Dads Dig For FREE at Diggerland – June 18 10am-7pm: Bring dad to Diggerland USA for a fun day of digging with family!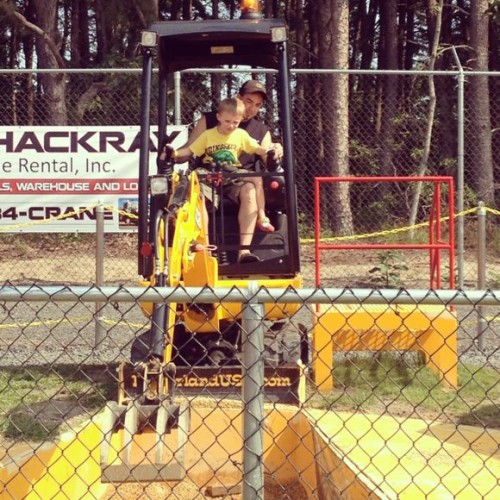 Father's Day at Alba Vineyard – June 18 12pm-5pm: Celebrate Father's Day with fun family-friendly activities, live music and winery tours. Wine tastings are available for an additional cost.
Dads Golf for FREE at Lake Hopatcong Golf Club – June 18 11am-9pm: Enjoy a fun day playing mini golf with dad while enjoying the gorgeous views of Lake Hopatcong!
Dads Splash for FREE at Sahara Sam's – June 18 10am-7pm: Enjoy a day of swimming, splashing and sliding at Sahara Sam's where dads are FREE with on paid child's admission.
Father's Day at Ticklez – June 18 10:30am-12:30pm: Dads (and moms) can sit back and relax with a cup of coffee and some treats as the kids play in the multi-level indoor playground. Kids can also make their dad a special craft.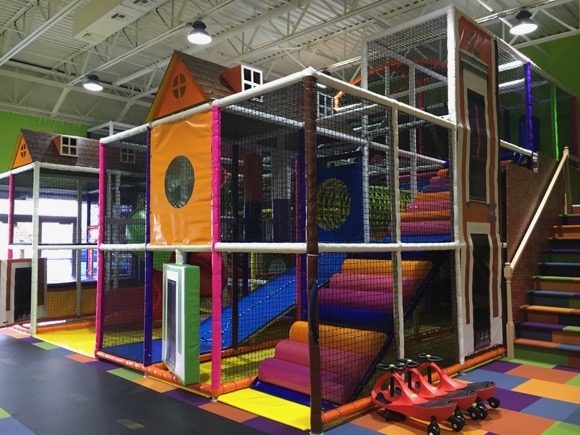 Keep checking back because we will be adding to the list as new events arise!
Happy Father's Day!
You may also enjoy: