Peaceable Kingdom is a family favorite as they have released numerous games that focus on collaboration. They have games for young children that introduce important concepts such as taking turns, following instructions and problem solving. Instead of children competing against each other or their parents, the cooperative games bring families together to achieve one goal together. Memory Palace is unique in that it encourages all players to enhance story telling and memory skills. Each participant creates silly stories based on the tokens selected from the game.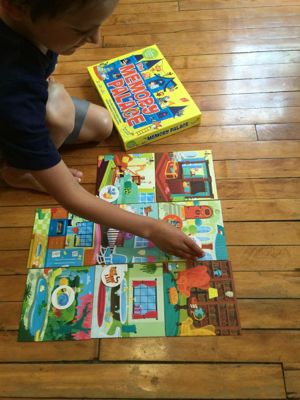 The Memory Palace Game is recommended for ages 5 and up but younger kids can join in the fun with some modifications. It can be played with up to 4 players which makes it perfect for family game night. It is also perfect for speech therapy and counseling sessions. The Memory Palace Game can be purchased for under $20 when you use our Amazon affiliate link.
Mommy University is very happy to partner with Peaceable Kingdom to provide a fun giveaway this Holiday Season that you and the kids will love. One lucky winner will win The Memory Palace game.  You can read our review here!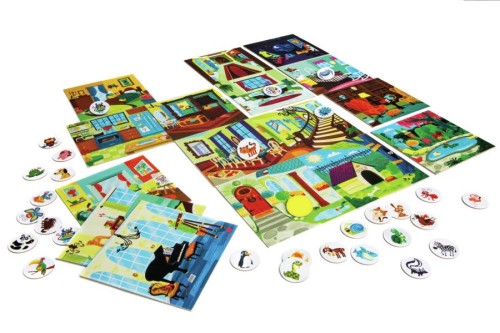 Here are the rules and conditions for this amazing giveaway:
Participants MUST live in the United States.
The winner will be chosen by Rafflecopter.
The contest will run from December 1, 2016 through 12am on December 14, 2016.
The winner will be announced on December 14, 2016.
The winner will receive the Memory Palace directly from Peaceable Kingdom. We cannot guarantee that the game will arrive prior to December 25th.
The winners must respond within 1 day or another winner will be chosen.
To enter, participants can earn entries by: visiting the Mommy University Facebook page (likes are appreciated but not required), following Mommy University on Twitter, sharing the contest with friends and commenting on this blog post by answering the required question. One FREE entry can also be given when this option is chosen (you're welcome).
No purchase is necessary to win.
Your chances of winning are dependent on the number of entries received.
Enter here: a Rafflecopter giveaway