Mommy University is so excited to partner again this season with The Growing Stage: The Children's Theatre of New Jersey. They offer a family-friendly environment perfect for a child's first theatre experience as well as for children with some sensory needs. In exchange for tickets to each performance, we are so happy to be able to bring you all the entertainment this season as well as our honest review of each show.
There is no better way to celebrate Halloween than with mystery, magic and zombies! On October 29, 2016 we were so excited to be invited guests to a spooktacular evening at The Growing Stage with Morley the Magician. My boys dressed up in their costumes and headed into the theatre in anticipation for a night full of thrills and chills.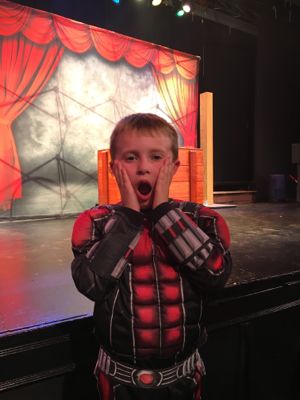 For those that don't know, Scott Morley's love of magic began at the young age of 7. Since graduating college with a degree in Musical Theatre, Scott has performed magic shows all across the country. His wife Britni also has a performing arts background as she wrote magic shows, a puppet show and a circus show. In 2006, Scott and Britni began their mission to provide "high quality magical entertainment" when they formed their company, Wonderfun Productions. In 2009, they opened The Wonderfun Magic and Costume Shop in Pompton Plains, NJ. In 2014, Morley's Magic Shop moved to Butler where it currently thrives.
Morley the Magician offers a variety of family friendly magic shows. From family shows for groups less than 50 guests to stage shows to illusion shows, there is something for everyone to enjoy. Morley also offers a special Halloween Magic and Illusion Show which is the performance we most recently enjoyed.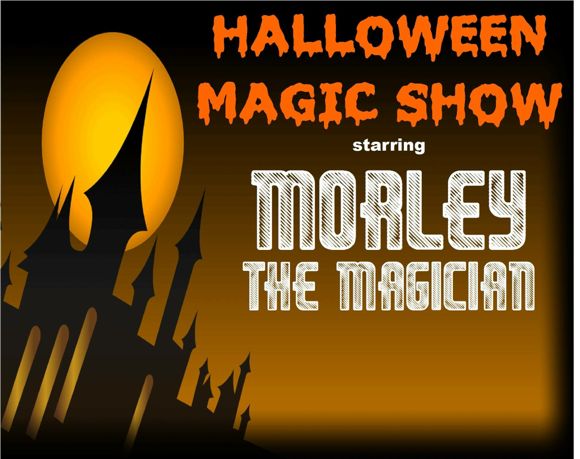 We absolutely LOVED the Halloween Magic Show at The Growing Stage with Morley the Magician. We have seen Morley perform at The Growing Stage in the past and had a blast. We are not only awed and inspired by his magic but we love laughing at his jokes and admiring his showmanship. For this show, he was also joined by his wife and daughter. This brought another level of family fun to the experience.
Morley was joined on stage by mommy and baby zombies that had not eaten or spoken in a long time. With a little magic, he restored their voices only to learn their favorite food is actually peanut butter and jelly! We also learn that mommy zombie can do some magic of her own while baby zombie has some pretty cool dance moves. Mommy and baby zombie help Morley perform some amazing and mystifying tricks such as getting out of locked chains and floating in mid-air. The zombies added a perfect amount of Halloween humor to get the kids excited for the big day.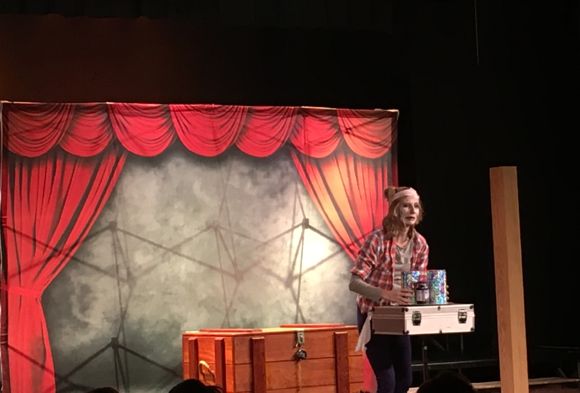 Like other Morley shows, this special event was full of audience participation that got everyone excited and engaged. Morley invited kids to the stage to participate in various magic tricks. It added another level of fun and entertainment that the entire family enjoyed. Although my boys were too shy to volunteer, they loved watching the other kids on stage. The reactions to the tricks by the kids on stage were priceless!
We had so much fun at the Halloween Magic Show at The Growing Stage. Besides the exciting feats of magic, there was also a raffle for fun prizes like a magic set. The Growing Stage also held a costume contest and awarded kids with the best costumes with tickets to upcoming shows. All in all, it was a wonderful family experience!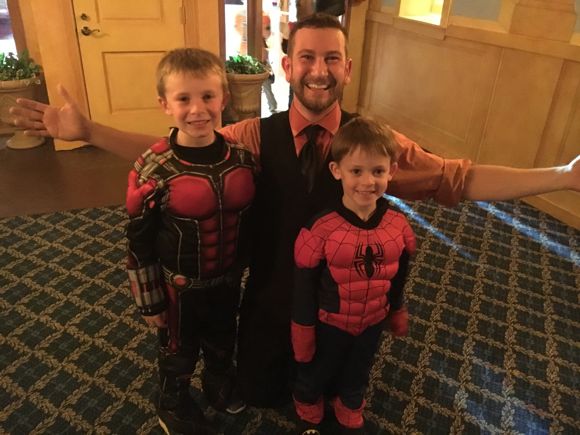 The next show at The Growing Stage is A Christmas Carol The Musical. It runs November 18-December 18, 2016. Read our review of last year's show here. To learn more and to purchase tickets to this season's upcoming performances, please visit The Growing Stage website.