Mommy University is excited to partner with CostumeSuperCenter.com to bring you this post.
In a house full of boys, super heroes were bound to take over. From one day to the next, my kids' favorite super hero changes. One day it's Iron Man and the next day it's the Hulk. Although my kids have been known to dress up like Superman and watch the movies, we are primarily a Marvel family. From the moment Avengers was released, we were hooked! We have seen every Marvel movie and have all the toys and costumes to match.
What I love about the Marvel stories (and movies) is that they tap into real life situations and conflicts. Of course you are intrigued by the drama and action, but fans are also drawn to the relatability of the story lines. Okay, so maybe we can't fly by using the power of lightning but we can understand when Thor wants to make his father proud. We can't turn into a giant green monster but who doesn't feel conflicted with inner anger and turmoil?
In each movie, we can relate to the inner struggles our heroes face. We don't just root for our hero to beat the bad guy. We root for them to find peace within themselves and solve their inner conflict. The most recent Marvel movie, Captain America Civil War, is an action packed movie full of excitement, but it also relatable in several ways. We were recently provided costumes from CostumeSuperCenter.com to add to our Marvel collection which help illustrate the real life parallels from super hero movies.
How Life is Like a Super Hero Movie
Sibling Rivalry
One theme I found in Civil War is sibling rivalry. Even though Iron Man and Captain America are not true brothers, they share a brotherhood. They are like family but having opposing views on a very big decision creates a rivalry. They struggle with their love for each other and their inner beliefs and values that, for the current conflict, drastically differ. This can be true for siblings.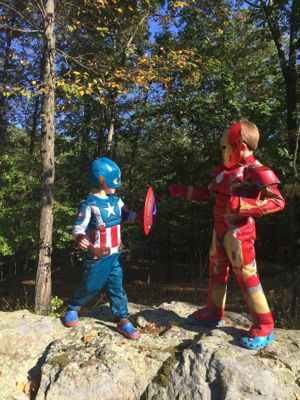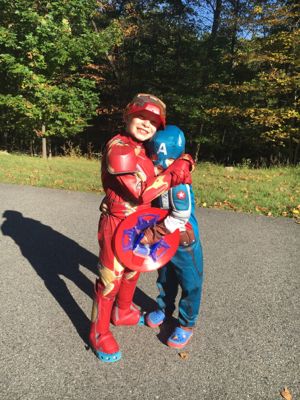 I have 2 boys who love each other very much but often differ in their views. Even though they are young, their core personalities are clear. My older son likes order and structure while my younger son likes to be more free and adventurous. At times, these personalities conflict. I like comparing them to Spiderman and Ant-Man. They are both super bugs with vastly different super powers, but each power is unique and amazing. If they put their powers (minds) together, they can accomplish anything!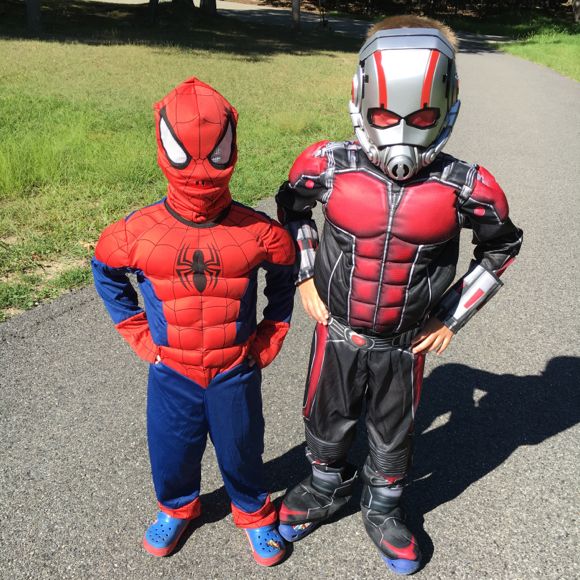 Fitting In
We all have memories of trying fit to in. We all wonder where we belong and where we will be accepted for our unique qualities. In Civil War, we meet a very young Peter Parker trying to find his way. You can see his inner conflict as Iron Man works to convince him to join his team. Spiderman wants to fit in. He wants to find others that understand and accept him, and who better than a group of super heroes with unique talents and skills.
Conflict Can Lead to Unity
In Civil War, each super hero is forced to choose sides. They have to stay true to their core beliefs thus turning some friends into foes. Conflict, however, can also lead to unity. Each side came together with vision and true collaboration. They worked together to highlight each other's greatest strengths in order to reach a common goal. This is true in real life as well. At work, home, school or in sports, conflict can bring people together, not just tear them apart. It can lead to positive change and make unlikely strangers great friends. Through conflict people develop resilience and learn the importance of teamwork, determination and work ethic.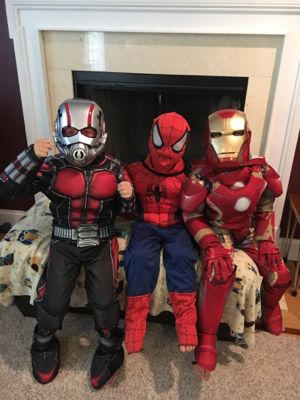 How do you relate to your favorite super hero?
Looking for amazing super hero costumes? Check out costumesupercenter.com. They have a wide variety of styles and sizes plus they are well-made, durable and comfortable. It has been a pleasure partnering with this wonderful company to bring playtime to life!
*In full disclosure, we were provided costumes in exchange for this article. All opinions are completely my own.
You may also enjoy: