Are you looking for fun and exciting brain boosting activities for your kids to enjoy this spring break?
Of course your answer is YES! After reviewing what NJ has to offer families this spring break, we have put together a list of some wonderful educational programs your kids will LOVE! It is so important for kids to continue to be exposed to educational experiences when they are not in school. Here are some events that are so fun that kids won't even realize they are learning!
Brain Boosting Spring Break Events
Spring Break at Diggerland: Ride and drive real construction vehicles this spring break at Diggerland USA. The park opens March 19, 2016 and will be open each day of spring break through April 3, 2016 11am-6pm.  You can also Mommy University's discount code SPRINGMU which saves you $5 on full day admission purchased online through April 3rd.  (This same code also saves you $5 on full day admission tickets at Sahara Sam's).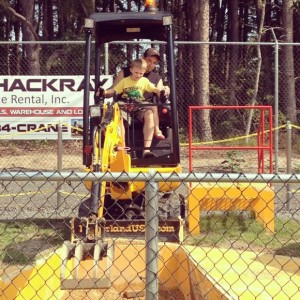 NJ Maker's Day: Build, create and play on March 19, 2016 11am-4pm at Morris Museum.
NJ Maker's Day: Join Maker Depot from 11am – 5pm for a full day of maker fun on March 19th!  Children can watch a Finch Robot display throughout the day or participate in mini lightsaber build, simple woodcut puzzle, and witness workshop equipment demonstrations.
Spring Campfire: On March 19th, families can gather around the campfire at Tenafly Nature Center and listen to stories and eat s'mores. What a fun way to kick off spring break!
Special Spring Break Photo Scavenger Hunt: Get outside and explore nature as a family on March 19-April 17, 2016 9am-3pm at Frelinghuysen Arboretum.
Frog Jamboree: Learn all about the world of frogs on March 19, 21, 22, 26, 28 and 30 at Great Swamp OEC.
Family Art Adventure: Explore the world of art on March 19, 2016 2pm-3pm at Montclair Art Museum.
Easter and Springtime Family Festival: Enjoy a fun-filled family day on March 19 – April 2, 2016 (closed March 27th) at Alstede Farms.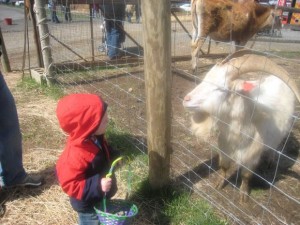 Around the World in 80 Stories: Discovery Theatre Presents shows on March 22, 23, 24, 26, 29, 30 and 31 and April 2, 9 and 16 at 1pm and 4pm at Garden State Discovery Museum.
A Day Off with Nature: Frog Frenzy: Spend the day off of school learning all about frogs on March 25, 2016 9am-2pm at Great Swamp OEC.
Little Chef Camp: Get cookin' on March 29 – April 1, 2016 9am-11am at Chef It Up in Mount Olive.
Junior Chef Camp: Get cookin' on March 29 – April 1, 2016 12pm-2pm at Chef It Up in Mount Olive.
Stuffed Animal Sleepover: Kids are invited to bring their stuffed animal to the Museum of Early Trades and Crafts to enjoy treats, stories and crafts. The event takes place on March 31, 2016 4-5pm.
Opening Day at Fosterfield's Living Historical Farm: Explore this historic farm on April 1, 2016 10am-5pm.
Opening Day at Cooper Gristmill: Enjoy the start of the 38th season at this historic gristmill on April 2, 2016 10am-5pm.
Explore the Farm Wagon Ride: Take a scenic wagon ride with the family around Fosterfield's Living Historical Farm on April 2, 2016 10:15am-12pm.
Astro Day: Explore the world of space on April 2, 2016 11am-4pm at Morris Museum.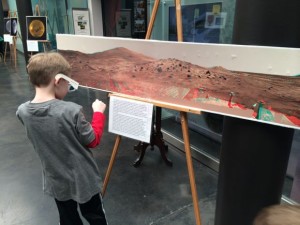 Building Montclair in Lego: Enjoy some building fun on April 3, 2016 Session I 2pm-4pm and Session II 5pm-7pm at Montclair Art Museum.
Pancake Brunch and Maple Sugaring: Learn about the history of maple sugaring and how to gather sap then enjoy a yummy breakfast on April 3rd at Tenafly Nature Center.
Spring Break Mini Camp: Learn about some amazing animals on April 11-15, 2016 from 9am-4pm at the Turtle Back Zoo.
Story Time and Craft Workshop: Encourage a love of reading and crafting at the Jersey Shore Children's Museum this spring break. Events take place each Thursday and Saturday at 11am.
Art for Autism Event: On April 2 from 5-8pm, Autism Speaks and Wentworth Galleries will be hosting a Fine Art for Autism Event will feature original art work made from puzzle piece shapes designed by celebrities and world renowned artists. RSVP to:973-564-9776 or visit www.wentworthgallery.com for more info.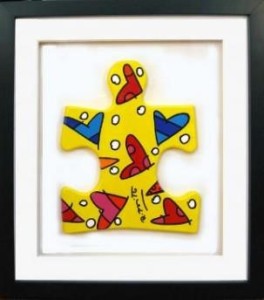 Lego Americana: From April 2-17, Lego has taken over Bridgewater Commons! This unique event recreates historical buildings from the United States with Lego bricks.  As you enter the mall you will be greeted by iconic building which has brief history about the importance of that building as well as a map to locate the others.  Stop by the White House which only took 875 hours to make or enjoy the impressive detail in the Liberty Bell.  There is also on the first floor an area where children can invent their own creations. On April 9 and 10, there will be a FREE make and take where children will make their own historical building.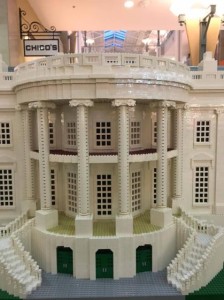 You may also enjoy:
Amazing Places to See Butterflies